Hello Beauties !
Yup , its Phoebs here and I have chosen 3 celebs makeup looks from the teen choice awards and Im gonna tell you three basic things about each on how to acheive them!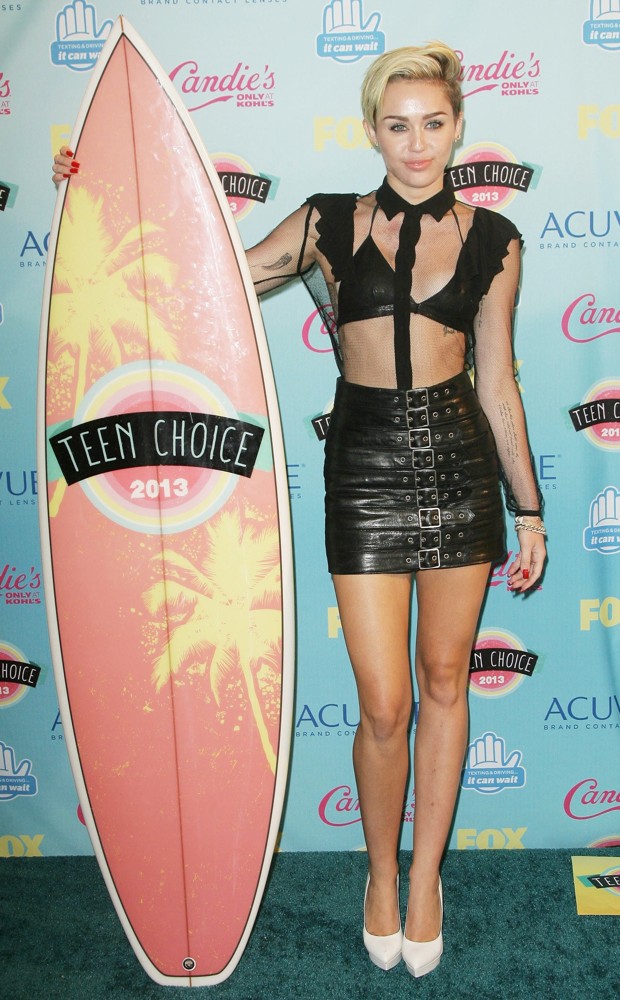 First off , Miley Cyrus. Her outfit was a no-no in my opinion but her makeup was natural, dewy amd fresh!
Top Tips.
1.Keep your skin looking great! Cleanse, moisturise and use a good face wash! Then use conceler where
needed and under the eyes.
2.use mascara on top and bottom lashes and eyeliner on upper lashline
3 find a soft lipstick . Pale colours are great.
Next is Selena Gomez. Her outfit looked classy amd chic. Not my personal taste in a dress though! Anyways her makeup was great!
Top Tips.
1. Use a gel liner and an angeled brush to create a heavy winged eyeliner
effect. Do not just do a liquid eyeliner flick! Then build your eyeshadow around the winged effect amd give it a smokey look.
2. Shape your eyebrows with an eyebrow comb and pencil in where nessecary. If you are good at doing your eyebrows extend the length of them slightly with eyeshadow or a pencil.
3. Use bronzer on the apples of your cheeks and on your T-Zone. Blend it all in with skin that does not get bronzed as well.
And finally Cher Lloyd. Surprisingly, I ADORED her outfit. Her makeup was still very bold ( as always)
1. Use one brightly coloured eyeshadow all over your lids then blend in black eyeshadow by the upper lashline, then add eyeliner. The black eyeshadow as well as eyeliner gives it a boost.
2. Add a LOAD of mascara on your upper lashes.
3. Keep your lips nude, use a nude lipstick if you must. I would just use a tinted lip balm/ butter ( I would use cherry chapstick) or a clear lipgloss.
Hope you enjoyed the post, and be sure to check out my blog for more like this!
www.geekchicnotes.blogspot.co.uk
Ta ta!xxxxx